Robert Evans Imagery is a collaborative of two photographic artists, One a Sony Artisan of Imagery, and the other a KARE 11 photojournalist from NBC's number one news station in Minnesota.Robert Evans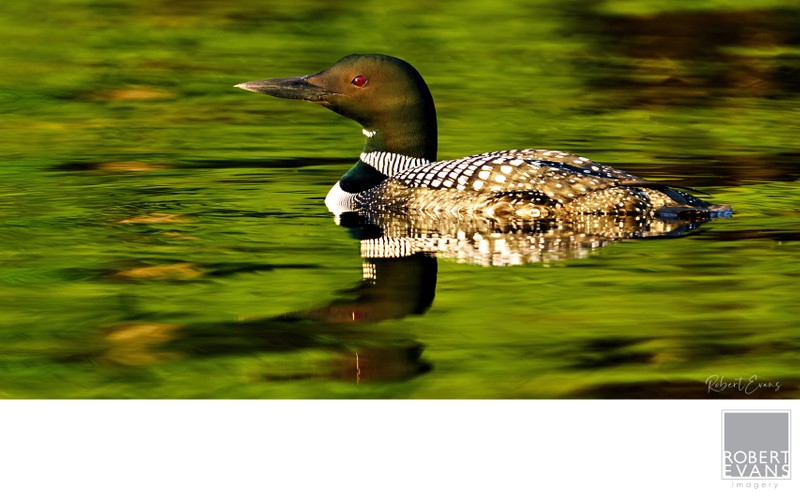 Robert Evans
I came to Minnesota for the first time in the winter of 2012 to photograph a fashion shoot at Ice Castles. I returned again in May of the same year; I thought to myself I could live here.
Back story, my grandparents owned a lake home in Indiana where I spent my summers, from age five until I was about seventeen years old. I did all the fun things a kid gets to do living on a lake in the summer, fishing, boating, and chasing fireflies. Minnesota reminded me of those days along with the friendly people of the Midwest. I wanted to give my children the same experience, so in the summer of 2014, we left Southern California for a better quality of life and amazing schools. I have to say we all love it. I am happy to be a Minnesotan.
My photographic history…
I was born and raised in Southern California. During college I worked in a Color lab in Hollywood for a little over year, long enough to realize I wanted to take pictures not process other people images, then a friend who worked at a large portrait studio told me of an opening in their wedding department, and my path into weddings began. After months of training, I photographed my first wedding on my own in January of 1989, going on to work for two other photography studios before opening my own business in January of 1994. I worked hard building a business and have achieved modest notoriety for my efforts.
One of my career achievements I am most proud of, came by invitation in 2012 from Sony, to become a member of their Sony Artisan of Imagery program, where I represent the Sony brand. I am Sony's wedding and portrait Artisan, one of only a handful of photographers whom Sony recognizes as the best in their field. I exclusively use Sony cameras and lenses, speak at trade shows and educate fellow photographers.
Over the years past twenty-eight years as a professional photographer, I have been very honored to be invited by some of the top names in music, movies, television, sports, and business, to tell the stories of their weddings and personal events. It's a world that chose me I did not choose it. Even though I am humbled by each invitation these unique opportunities bring, they happen far less frequently than the requests I get on a daily basis from the people like you and me, who ask that I photograph their weddings and portraits. I treat these secretive assignments the exact same way I do each weekend, photographing my everyday clients, with the same passion and enthusiasm telling the stories that are unique to my couples and their families, with a vision, that only my eye can, capturing moments people will share for a lifetime.
Nate Anderson
Nate Anderson, a native Minnesotan, was born and raised in Excelsior Minnesota where he still resides today with his wife Beth and son Fletcher. Nate is a video and still photographer who works as a photojournalist at KARE11 Television. Starting out as an unpaid intern, Nate has now been with NBC's number one news station in the Twin Cities for over twenty one years. Occasionally, you can catch Nate and his antics on KARE 11 Sunrise, causing mischief behind his video camera. And chances are, you have seen Nate working behind the camera at some of Minnesota's professional sporting events.
At six foot eight inches tall, he is an easy mark to spot.
An avid hockey player since age eight, Nate grew up playing goalie. Being a very tall kid, his feet grew so large that he had a hard time finding skates to fit. Several years ago Bauer custom-designed a custom goalie skate to accommodate Nate's amply-sized foot. At the time, Bauer claimed it was the largest goalie skate they had ever produced. ( If you want to know the size of that skate, you will have to ask Nate himself, he would love to tell you the story.) Nate was a full-framed goalie before it was fashionable; obviously, the NHL and the Wild soon realized bigger is better in the crease!
Nate's passion for hockey landed him a job with The State of Hockey's own Minnesota Wild. He has been shooting home games and working in the control room for the Minnesota Wild since 2003. In 2014, Nate joined the Minnesota Vikings operating a Steadicam on the field and dodging players on the sidelines and in the end zone. You may have also found Nate under the basket at Minnesota Timber Wolves games and various University of Minnesota Golden Gophers sporting events.
Nate's inspiration and passion for journalism stem from a burning desire to tell stories and capture authentic moments. He claims his work as a personal reflection of himself, an art form, and something he can unapologetically make his own.